ShangHai ZhuanJing Industrial Co.,Ltd. Production: Vacuum Forming Machines, Automatic Plastic Vacuum Forming Machines, Thermoforming Machines, Plastic Welding Machines, High-Frequency Welding Machines, Blister Machines, Blister sealing Machines, Blister Forming Machines, Ultrasonic Machines, APET PETG PET Welding Machines, Medical Heat Sealing Machines, Welding Machines Sun Visor, Cutting Machines, Hot Fusing Machines, Molds and Accessories, etc.
The company took the lead through the ISO9000 certification in Shanghai, widely used products: packing plants; Blister packaging industry (plastic packaging, plastic, batteries, toys, gifts, hardware, home appliances, electronics, stationery, cars, Peng room, decoration); food packaging industry (fruit tray, biscuit box); the pharmaceutical industry (pill packaging, tablet packaging) and other manufacturing industries.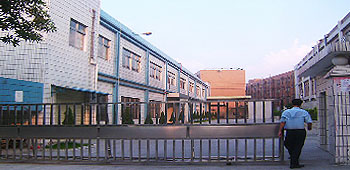 ShangHai ZhuanJing Industrial Co., Ltd.